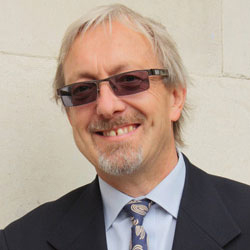 Professor Tony Chafer is Professor of French and African Studies at the University of Portsmouth. His main research interests lie in French African policy in the colonial and post-colonial periods. His book, The End of Empire in French West Africa, was published in 2002 (translation into French due for publication in 2018 by Presses Universitaires de Rennes). Between 2007 and 2010, Tony worked with Professor Gordon Cumming (University of Cardiff) on a British Academy funded project exploring Anglo-French cooperation in Africa, which led to the publication of an edited volume, From rivalry to partnership? New approaches to the challenges of Africa, and articles in various scholarly journals, including International Affairs, African Security and the Journal of Modern African Studies. He co-edited Francophone Africa at 50 with Professor Alexander Keese (Geneva University). He is currently working on a new research project with Gordon Cumming. Funded by the Leverhulme Trust, it explores coalition-building for French militaro-humanitarian interventions in Africa. Tony is a Research Associate of the Institute of Commonwealth Studies.
---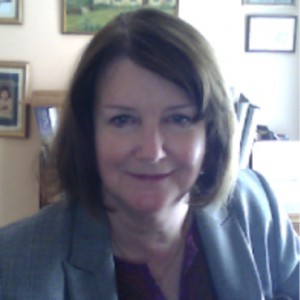 Professor Margaret Majumdar is a Research Professor in the School of Languages and Area Studies. Her main research interests are postcoloniality in the Francophone world, Franco-Maghrebian relations, French and Francophone political philosophy and Francophone Maghrebian literature. Margaret has published widely on these topics, including most recently in the International Journal of Francophone Studies and Modern and Contemporary France. Her book, Post-coloniality: the French dimension was published in 2007.
---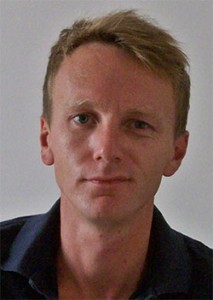 Dr. Ed Naylor joined the Centre for European and International Research as a Leverhulme Early Career Fellow in 2014. He is a historian of contemporary France with particular research interests in decolonization, post-colonial migration and the welfare state. After graduating from the University of Edinburgh he took a Master's degree in European studies at the College of Europe in Warsaw. In 2011 he completed a PhD at Queen Mary, University of London, with a thesis entitled 'The politics of a presence: Algerians in Marseille from independence to "immigration sauvage" (1962-1974)' and supervised by Professor Julian Jackson. He has subsequently taught at both Queen Mary and the University of Portsmouth, and participated in a CNRS-led collaborative project, 'Sites of multiple memory', for which he conducted research into the origins of immigrant detention centres in France. In 2013-14 he was the Deakin Visiting Fellow at the European Studies Centre, St Antony's College, Oxford. His publications include '"Un âne dans l'ascenseur": Late colonial welfare services and social housing in Marseille after decolonization' in the journal French History which was awarded the 2013 SFHS article prize. His latest research project, supported by the Leverhulme Trust, explores how social work and ideas of marginality in France were reshaped by decolonisation.
---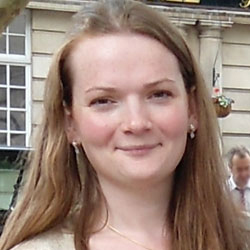 Dr. Natalya Vince joined the University of Portsmouth in 2007 and is Senior Lecturer in North African and French Studies. Her research interests include oral history, gender studies, decolonisation and state- and nation-building, notably in Algeria, where she has conducted extensive field work since 2005. She is leader of the 'Francophone Africa' research cluster in the Centre for European and International Studies Research and teaches on a range of undergraduate and postgraduate area studies units in the School of Languages and Area Studies. Natalya held an AHRC Early Career Fellowship in 2012 and has recently been awarded an AHRC Collaborative Doctoral Award with the British Council in Algiers (2014-17) to work on a project entitled 'Shakespeare's tongue? The English Language and Social Worlds in Contemporary Algeria'. She was a lead member of the team which successfully bid for an British Academy UK-Africa Academic Partnership award (with the University of Dakar, Senegal, and the Ecole normale supérieure in Algiers, Algeria, 2009-2013) for a project on the role of tirailleurs sénégalais in the Algerian War of Independence. She was Principal Investigator for a Leverhulme Artist in Residence (2012-13), with artist Patrick Altes, which explored issues of power, representation, identity and belonging in colonial and post-colonial contexts. Her monograph, Our fighting sisters: nation, memory and gender in Algeria, 1954-2012 is forthcoming with Manchester University Press.
---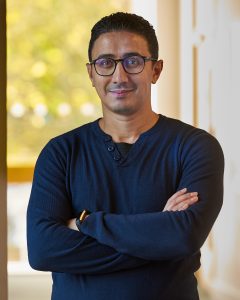 Walid Benkhaled is the Production Manager within the School of Media and Performing Arts at University of Portsmouth. His research focuses on the history, politics and aesthetics of Algerian cultural production, notably cinema in the post-independence period. The questions he examines include the role of cinema as a nation-building tool, national and transnational funding mechanisms, their impacts and the politics of language. As a filmmaker, he seeks to explore ways to overcome through form and content some of the constraints placed on films made in and about the Global South. In 2016/17, he spent a year in Algeria shooting a documentary about the relationship between politics and culture. This involved working with a range of cultural associations and actors – from state- funded cultural centres to theatre troops for children, and volunteer-run sessions in photography and filming for young men and women. This documentary, Performing Algerianness is currently in the post-production stage. He is also currently working on an academic article on a recent series of biopics on anti-colonial heroes, funded by the Algerian Ministry of War Veterans, providing insights into the construction and consumption of narratives of the nation.
Publications:
2017  'Performing Algerianness: the national and transnational construction of Algeria's "culture wars"' in Algeria: Nation, Culture and Transnationalism, 1988-2015, ed. Patrick Crowley (Liverpool University Press, 2017)  (co-authored with N. Vince)
2016  'Algerian cinema between commercial and political pressures: the double distortion', Journal of African Cinemas, 8:1 (2016)